About Auctioning & Selling Farmland
About Auctioning & Selling Farmland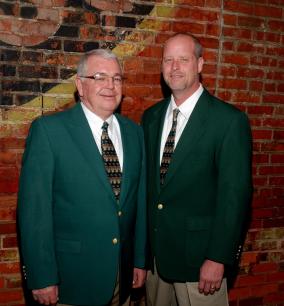 Whether you are a retiring farmer, heir to an estate, financial institution, Trustee or investor, you will find that the GREEN method of selling is tailored to your requirements.
At GREEN REALTY & AUCTION COMPANY we know how to present the best value for the highest dollar bid. Over the years, we have sold thousands of acres of land and have come to specialize in this area of the auction business. Auctioneers, salesman and marketing experts all work together to determine the highest value of your land and how best to present and promote it.
Representatives from GREEN's will be glad to inspect your property and discuss with you what we think are the best aspects of the property and how your property's features can best be presented to prospective buyers to get you the most money, whether at auction or at private treaty.
Not every piece of farmland may be suitable for an auction and if it is not we will advise you to list it for sale at private treaty instead.
GREEN REALTY & AUCTION has been the leader in Farmland sales for the past 30 years in Central and Eastern Nebraska. Over the years, GREEN REALTY & AUCTION has established more record prices for farmland sold at public auction than anyone in the industry. We are full-time professionals and will make every endeavor to properly advertise, promote and conduct your auction or private treaty sale to obtain the highest dollar.