Auction Services
Auction Services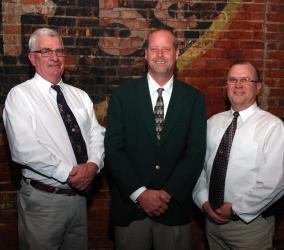 OFFERING YORK'S ONLY COMPUTERIZED AUCTIONS!
The Auction Concept: Auction means Action
OUR MISSION: To promote business and be the leading realtors, auctioneers and appraisers of our profession in the area by empowering the buyer and seller with our experience, knowledge, professionalism, advanced technology, marketing, and tools necessary to make the real estate, auction or appraisal transaction to the highest level of quality possible that meets or exceeds the client's expectations. And to promote the client's best interest by demonstrating leadership abilities with the strictest level of honesty, fairness and confidentiality demanded of our profession.
Norm Green Realty and Auction is dedicated to providing effective auction services, including advertising and promotion.
It's our pledge to offer each client the most effective and complete auction service available. Our experience and determination gives us the impetus and desire to excel.
A broad knowledge of property values, governmental regulations and an ability to calculate the highest and best use of parcels with a perception of current and future market trends, as well as attention to detail distinguishes NORM GREEN REALTY AND AUCTION.
About the Auction Method
Auctioning Farm or Construction Equipment and Vehicles
Auctioning Industrial, Milling or Business Equipment
Auctioning Farmland
Auctioning Real Estate
Auctioning other types of Personal Property
Leading the Industry... often copied, never matched!
Internet Marketing - www.realtor.com, www.normgreenrealty.com, some ebay.com spot advertising when applicable
Radio Advertising - Throughout the Midwest
Computerized Auctions - Efficient, organized and able to multi-task all aspects of the auctions very effectively
Clerking topper/pickup - Effective for large equipment sales for better sight and sound.
New and specialized clerking trailer - Designed for fast and friendly service
Databases - Over 37 years of combined mailing lists of buyers and sellers for all types of real estate and auction sales
Newspaper Marketing - Nationwide when required and several local papers
Full-time agents and staff - Real Estate and Auctions are our business ... Not a sideline.
Green Team Selling/Buying packets - Years of combined detailed information for our clients
Marquee Exposure - One of York's first computerized, lighted marquees - high exposure on Lincoln Avenue.
Awesome website - GreenSells.com - The area's top site!