Bre Ronne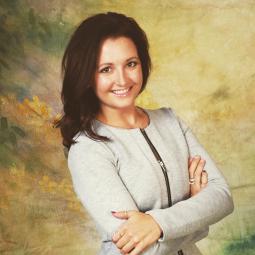 Bre Ronne
Associate Broker, Property Manager, Auction Clerk
Hello! I am a licensed Realtor with Green Realty & Auction in York, NE. My mission is to help you make the buying and selling of your home as simple and easy as possible. I graduated from the University of Nebraska - Lincoln with a business degree in management and entrepreneurship. I enjoy being able to create/build relationships within my profession in order to be someone you can trust in the real estate market! In late 2015 I passed my real estate exams to become a licensed Realtor and in late 2019 I passed the real estate exams to become an associate Broker at Green Realty & Auction.
I am a 'lifer' (born & raised) to the York community and have grown up in the real estate world my whole life (my grandfather started this business, my late mother sold real estate for almost 30 years, my father is a Realtor as well as the current auctioneer, and my aunt is also a Realtor). Safe to say I have learned from the best!
Call me today & trust me to help you with any & all real estate needs! I am a very open-minded, kind-hearted, driven person striving for the best outcome no matter what! If you're looking for a 'go getter' driven off my own success look no further!